Franchise Marketing Strategies for Business Owners
How to make your business stand out from the competition
November 5, 2018
Choosing to run a franchise rather than starting a business has serious marketing advantages, especially at the beginning when you need a kickstart. A good franchise has rock-solid branding which is a tremendous help not only in the startup stages of your business but during the whole period you run it. 
Owning a franchise of a renowned brand can certainly make things easier for you but it is still your responsibility to make the business stand out from the rest.
The franchisor company plays a huge role in preventing you to blend in with the competitors. For example, we at Fantastic Services, help the franchisees by marketing the business as a part of our franchise package. 
Read the success stories of Matt and Paul and how they managed to grow their franchise businesses under the Fantastic brand. You can have your own success story too! All you need to know is explained below. 
So, how exactly do you grow a business under someone else's brand? There is a variety of franchise businesses and each and every one of them has different requirements to function properly. In this article, we discuss how to market a franchise business with a physical location and a franchise business that operates per appointment (e.g. home services franchise).
Table of contents:
Business-to-Consumer Marketing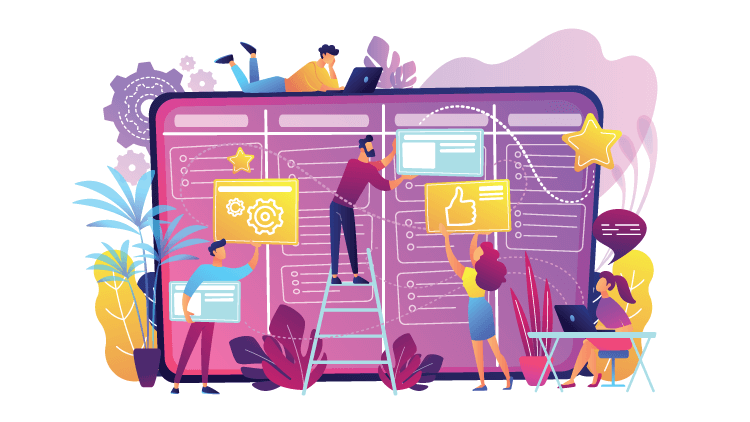 Business owners need to realise that they can have amazing ROI (return of investment) if they go above and beyond to provide the best service as possible. Doing the extra step is what creates the meaningful business-to-consumer (B2C) relationships and it is what helps you stand out from the franchise brand in the eyes of your clients.
It's easy to fade into a corporate brand and follow their requirements without doing something extra on top. Certainly, this is more than enough to keep you in business, but it's no strategy to be the best franchisee among all.
Business-to-Consumer Examples
It's okay to follow corporate guidelines on how to communicate with your clients, but it's better if you can personalise the communication. It makes it feel more human, thus creating a bond between the customer and you.
That's why people prefer one franchise business over another from the same brand. While they all have the same features, you like going to a specific one because of the great service, or the happy employees, or maybe just because the place is clean and put together.
The same goes if you run a franchise that operates per appointment like cleaning or handyman services. You're going into the homes of your clients, something that is very personal. Creating a friendly bond with those people is something that's very important in order to make the client feel comfortable.
When you're working under a franchise brand, your service is what decides if your business is going to be successful or not.
The way you provide the service is where you and your team can set yourselves apart. Providing fantastic services and creating a bond between you, your team and your clients. It's important to note that your fellow franchisees are not your competition but they can be a guide to where you can improve.
Whenever you're working with a customer try to provide the service with a unique twist. If you're in the cleaning business, maybe you're using a unique air freshener. If you're a handyman maybe you're going the extra step by cleaning after yourself. Even gardeners can help customers with free information on how they can keep their plants healthy until the next visit.
The most important rule of going over the top is to do it sincerely. Everyone's had a client that they've done more than needed for them. The secret to growing a business where the clients will be looking for you is to make every client feel special.
The B2C Marketing Mistakes
Going over the top doesn't mean doing extra work for free. Instead, try to optimise your current process and improve things that don't cost a lot of money to be improved. Smile, invest small amounts of money in gestures that go a long way, always try to be on time.
It may cost you a dollar for a freshener, or it may take you five extra minutes to explain to the client how to take care of their plants, but it can mean the world for them.
The difference between running a successful and a mediocre business can be boiled down to how you're treating your clients. Clocking in and clocking out is easy and after all, that's what the client is paying you for. Make them feel they're taken special care and you've might've just scored yourself a returning client.
Related: What does customer first means
Location-Based Marketing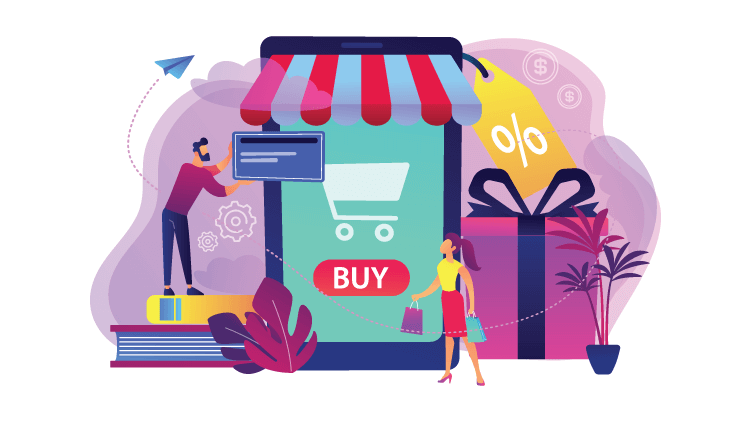 While many franchise companies have huge marketing campaigns that are created to suit all of their franchise businesses, sometimes you need to take things in your hands and start your own location-based marketing campaign.
This includes the time when you meet with your clients for the first time. Franchisees rarely manage their online presence, which makes the location-based marketing the first true B2C contact.
So, how can you conduct an on-location marketing? Going over the top is one way, but to make sure you're making that customer return to you, or request specifically you the next time they book a service you will have to take a few extra steps.
Invest in Promotional Materials
Many franchisors will supply you with promotional materials. However, those usually are pre-made to suit all locations which in turn makes them generic. As someone who has invested their time and money into running a franchise business, you'd want to get noticed.
Find what makes your service stand out and double down on it. Is your location better? Or maybe you add something to your service that no one else does?
When you know what makes your business unique – promote that! If you can't find anything that sets you apart – create it.
Ask clients to share that they're using your services and review you online. If you're providing home services, make sure the client knows your name and how they can request your services again.
Connect with Your Customers
Knowing your customers will help you tailor your services specifically for them which will build a strong connection between you and them. Does your client like their coffee a specific way or maybe they prefer their home to be cleaned with a specific set of detergents? Great! Take this as a way to offer a tailored service for them.
People are more likely to return as a client if you already know what they like and what they don't. You're making it easier for them and that's why they would prefer booking you for a second time, rather than hiring someone else and going through the process of explaining it to them once again.
Related: How to get your first customer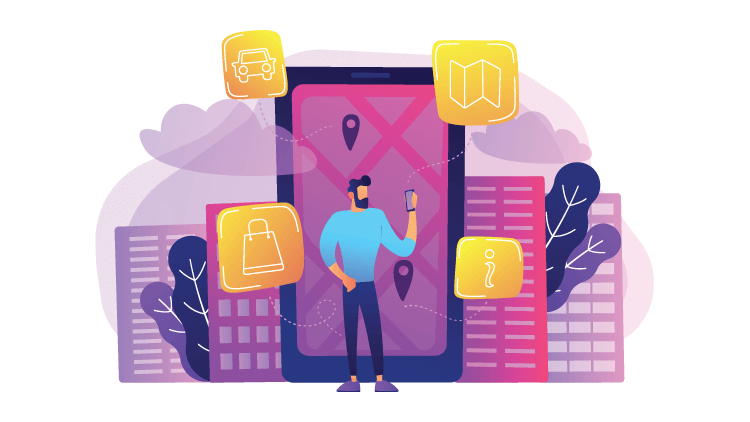 The power of franchises is that a single brand helps a lot of people out. Owning a franchise business helps you tremendously with recognition. And that's something of higher importance in the digital age.
It doesn't really matter if you have a brick and mortar business or a service area business (SAB), investing in local SEO is a great way to bring more exposure and get new clients.
Most people search on Google for a restaurant nearby or directly use the TripAdvisor app. Research how customers search for locations and services near them. You can start by looking at yourself! How do you search for places and businesses near you? 
Some franchise companies, us at Fantastic Services included, handle all SEO related tasks. But sometimes franchisors don't bother doing this, so it's you, the franchisee, that needs to handle it. 
Local search engine optimisation is a great way to grab extra clients and market your franchise business. If you're interested in how you can implement local SEO to your business – Ahrefs and Moz have amazing guides on that topic.
But appearing on Google is just half the game. You should handle at least Facebook for your business. Most people love to tag themselves when they're at a certain restaurant or take a photo and tag your business on Instagram. Even better, people can review your services and it doesn't matter if you're a cleaner, gardener, restaurateur or a handyman – if you're providing an amazing service and you're going the extra step great reviews can only help you with your business. If you're looking for a way to implement Facebook for your franchise and use it as a marketing channel, HubSpot has an amazing guide on the topic.
Related: The Best Advertising Methods You Should Try in 2019
Company Core Values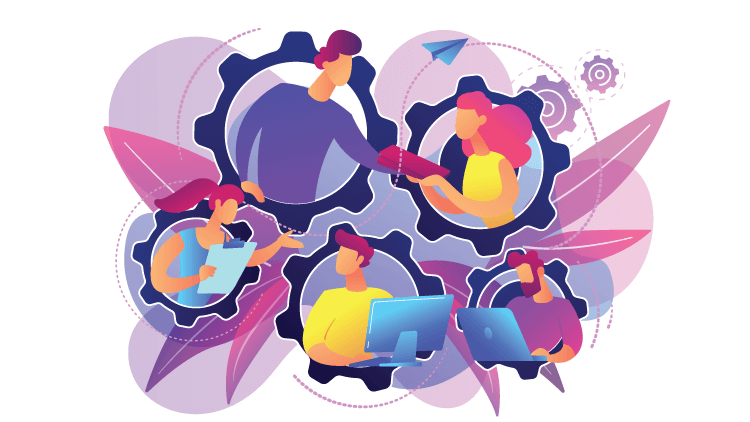 When you're a franchise owner it is your responsibility to teach your employees the core values of the business. Examples of core values can be personal accountability, being genuine, always pushing forward and seeking ways to improve the work process. By understanding them everyone can work in a unison and create a stable business-to-consumer relationship.
While you should teach the franchisor's set of values, you should also have your own – ones that are meant to further improve the customer experience.
If you're looking forward to growing a successful franchise business you should be advocating your values to your employees on a daily basis through the way you conduct business. Lead by example! It is the best way to teach your employees how to handle tough situations, how to communicate with clients and what your business is all about.
Related: Mentoring and coaching in the workplace
Benefits of Buying a Franchise with a Marketing Plan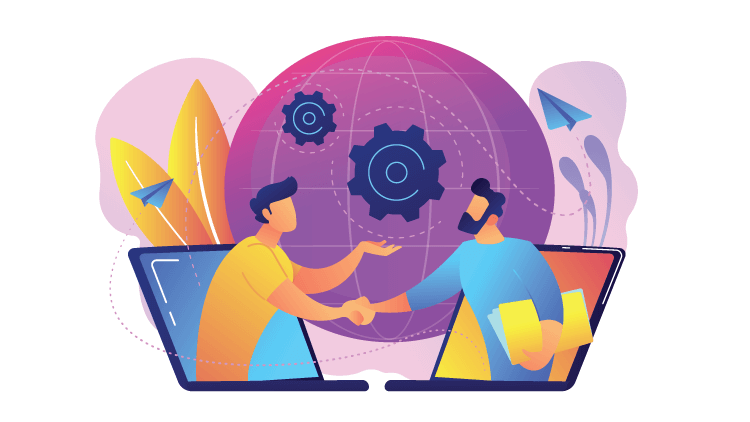 When you're investing your money in a franchise company, you should expect some type of help from them. After all, the initial investments for high-profile brands like McDonalds and Subway can be quite high.
Most franchisors will be obliged to help you with developing your marketing strategy. If you're opening a business with a physical location, some franchisors will develop a marketing strategy that should start around three months before the opening. 
Having a marketing plan included in your franchise package is a bonus, that allows you to focus your time and resources in the places that matter most for new businesses – in improving your workflow and creating meaningful connections with your clients.
Your marketing strategy may include things like social media marketing, offline marketing and more.
We, at Fantastic Services Australia, handle all marketing related issues for you, freeing up your time to handle on-location business and let the marketing experts do the marketing work.
---
About the Authors
Created by Gratsiela Borisova, project manager of the Fantastic Services franchise sites in Australia and the UK, and Evgeni Asenov, blog strategist for Fantastic Services Australia. Both of them produce business-related content and share the ins and outs of starting and running a business in Australia.
---