About Fantastic Services Group
Fantastic Services is a fast-growing multi-operational franchise company, which provides Australians with over 25 property services under 5 individual brands.
START HERE
We Create Services People Love and Help Businesses Grow
Fantastic Services in Australia operates 5 different brands in the home services sector - Fantastic Cleaners, Fantastic Gardening, Fantastic Handyman, Fantastic Pest Control and Fantastic Waste Removal. Through innovation, commitment and consistency, we strive to deliver excellence and trust while providing our customers with convenient property maintenance solutions and more free time.
The company has developed an outstanding reputation through a winning franchisee recruitment process, which focuses on expertise, proven skills and experience. We make sure that each professional, who joins our franchise program, enjoys the full support of teams of dedicated experts.
Our goal is to help local businesses grow and succeed while providing clients with nothing but a Fantastic service experience.
Meet Your New Team
Meet your new Fantastic partners: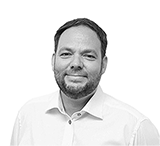 Rune Sovndahl
CEO, CO-Founder
Rune Sovndahl
CEO, CO-Founder
Curious about entrepreneurship? Rune is the person to learn from. His dedication is making things work, helping people grow & learn. Rune is passionate about innovations, IT, culinary, fishing & sailing.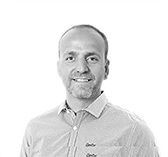 Anton Skarlatov
Founding Director
Anton Skarlatov
Founding Director
Anton knows how to make a person feel appreciated. He believes great results are possible with hard work & persistence, but also appreciation! What he truly loves is travelling around the world, meeting new cultures.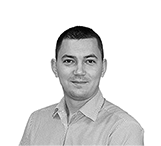 Max Smith
Head of Master Franchise
Max Smith
Head of Master Franchise
Max is a respectful, reliable, and hardworking person. These are all qualities that are crucial when it comes to being the Head of Master Franchise at a company like Fantastic Services. Apart from that, Max is always aiming to deliver only the highest quality of work - on time, every time. His hobbies are playing football (and scoring goals!) and going swimming.ming.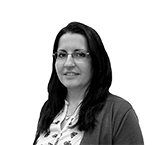 Kelly Richards
Service Manager - Specialised Cleaning
Kelly Richards
Service Manager - Specialised Cleaning
An energetic and dedicated person, Kelly loves developing and researching new business opportunities and new services. She is constantly updating her professional skills with a never-ending passion for improvement. Her hobbies include DIY projects at home and gourmet cooking.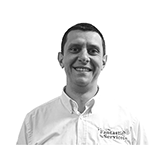 Ivan Sakalov
Performance Manager
Ivan Sakalov
Performance Manager
Тhe performance managers are here to help the franchisees with whatever they need. Ivan is a successful man in his early 30s. He's a good father and he's always trying to keep the balance between the business and his family.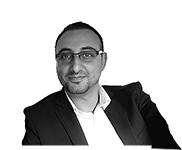 Peter Dolapchiev
Performance Manager
Peter Dolapchiev
Performance Manager
Petar is a great asset to the team, after 2 years of Sales experience in the company decided to share his knowledge and experience with our franchisees in order for our business to grow bigger. He is a proud father with a constant sense of humour and his travels around the world got him working with FSG for good.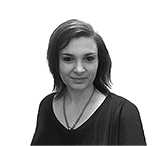 Aoife O'Tarpaigh
Senior Franchise Advisory Council
Aoife O'Tarpaigh
Senior Franchise Advisory Council
Aoife is part of the Master Franchise development team. Some of her responsibilities include Master Franchisees' recruitment and interviews with potential Master Franchisees. She organizes and delivers their initial training as well as monitors the Master Franchisees' quality performance on a weekly basis, by following specific procedures along with predetermined goals set for every Master Franchisee prior to their official start with Fantastic Services.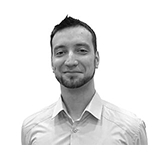 Tsvetan Velichkov
SEO Manager
Tsvetan Velichkov
SEO Manager
As a search engine optimizer, you need to stay on top of the game, to adapt and learn new skills every day. This is not an issue for Tsvetan, who has a knack for constantly pushing himself and our websites forward. He believes that, in order to become proficient at your job, you need to remember to have fun in the process. His hobbies include movies, games and hiking.
Yulian Siderov
Australian Office General Manager
Yulian Siderov
Australian Office General Manager
Yiulian manages day-to-day operational activities. He trains and supervises the staff and makes sure events and conferences run smoothly. He's ensures compliance with licensing laws, health and safety, and other statutory regulations. Yulian is interested in photography and in his spare time he practices muay thai and travels round the world.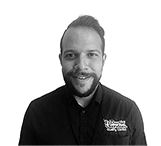 Javier Bastardo Blanco
Quality Control Manager
Javier Bastardo Blanco
Quality Control Manager
Javier's goal is to make sure franchisees and team members follow the procedures and keep the standards high. His passion is to travel around the world, learn about new topics and he is passionate about economics and the study of societies. He likes to exercise and watch football. The most important thing in Javier's life is taking care of his family.
How Fantastic Services Reached Australia
Fantastic Services was originally born in the UK in 2009. The founders, two people-driven and technologically-minded entrepreneurs with a strong focus on success, grew a small cleaning company into a fast-expanding home services franchise business. Through forming lasting partnerships in the UK, Australia and the USA, their venture developed rapidly to become a recognisable international brand in the property services sector. Our winning Fantastic franchise model evolved and improved over the years to help local small businesses and individual tradesmen succeed in their field of expertise. The driving force behind our success is the philosophy of 360 degrees happiness. It centres around the idea that he company can go forward only if everyone involved - staff, franchise partners and customers - are happy and satisfied.
Fantastic Services Group in Numbers
Our Locations in Australia
Presently, we offer customised franchise opportunities in Melbourne, Sydney, Perth and Brisbane. Learn how we can help you become a proud owner of a profitable franchise business that gains instant recognition!
Melbourne
Brisbane
Sydney
Perth
Our Fantastic Franchise Stories
Read the testimonials of our successful franchisees and their experience with Fantastic Services.
Matt, Cleaning Franchise
Melbourne 2014 to present
"Three years back, I basically started from scratch. Today I've got six people work for me every day, six days a week. I do now more managing stuff. That's basically what I first envisioned before I joined it and that's exactly what happened."
Read the full story here.
Our Franchise Opportunities
Invest in any of the following franchises to start your own business or expand an existing enterprise in the same field.
Grow your business through a winning partnership with us!