How to Start a Cleaning Business in Australia
A comprehensive guide about starting a cleaning business from scratch
June 11, 2018
Starting a cleaning business has become a popular choice among Australian citizens and rightfully so – it is quite profitable. But if you want to become a business owner there are a few things you should know to ensure your success. You might not know where to start and all the legalities can be overwhelming, as well as choosing equipment and promoting your company. This is why we've prepared this guide.
Starting a Cleaning Business Checklist
What are the benefits of starting a cleaning business?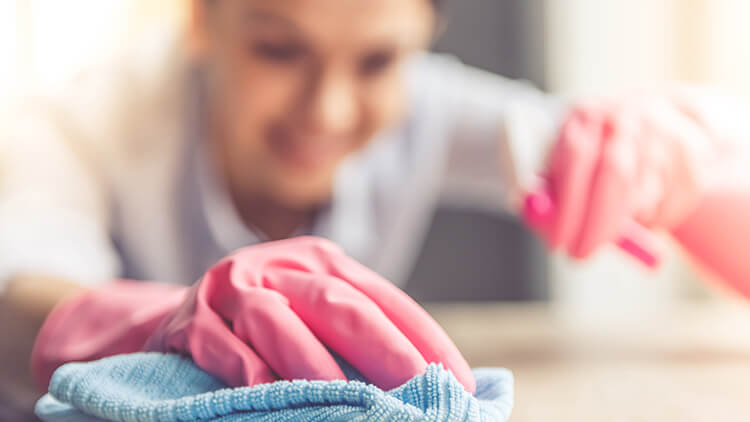 Growing Industry
While it's easy to underestimate the potential of a cleaning business, this industry brings four billion dollars to the Australian economy.
This is a huge amount of money and it's continuously getting higher. Working in a thriving industry is one of the best things you can do career-wise. You're investing in the future. There is a lot of room for expansion and growth, which allows you to develop a recognisable and trusted brand or work for a well-known company.
Yes, running a business requires time and devotion, but it's really gratifying to see your hard work paying off.
Easy to Obtain Skill Set
Like for every other business, you need a specific skill set to call yourself a professional. You might have worked in this field before but if you're brand new in the industry, there are a lot of training courses available. The certificate you might need is called Certificate III in Cleaning Operations. You can find training providers through MySkills (Australian Government site). Keep in mind that although you don't need the certificate to work as a cleaner, it can add value to your professional portfolio.
Wide Variety of Cleaning Services
The cleaning industry in Australia is booming which opens work opportunities for everyone. Different services require different levels of expertise which allows most people to find the perfect combination for them.
The best part of working in this industry is you can always upgrade your skills and start providing more services. For example, you can begin with low investment services like regular cleaning and housekeeping because they don't require equipment. Then with time you can expand your business by buying a carpet cleaning machine or a gutter cleaning machine, for example, and start providing these services too.
High Return of Investment
While most businesses require quite a substantial initial investment, you can start a cleaning business with the relatively small amount of money.
You can even partner with a franchise company for as little as $2500 AUD. Which is what we do and you can find more here.
Whatever your choice, thanks to the low initial investment and to the lots of available work, you can recoup the money in no time. Unlike other businesses that sometimes require years of hard work until the company starts making a profit.
Flexible Working Schedule
To have a flexible schedule is one of the most appreciated perks in a job. It also is one of the benefits of owning a cleaning business.
You can personalise your schedule by choosing how many hours and days per week you want to work. This is a freedom only a selected few businesses have.
What documents do you need to start a cleaning business in Australia?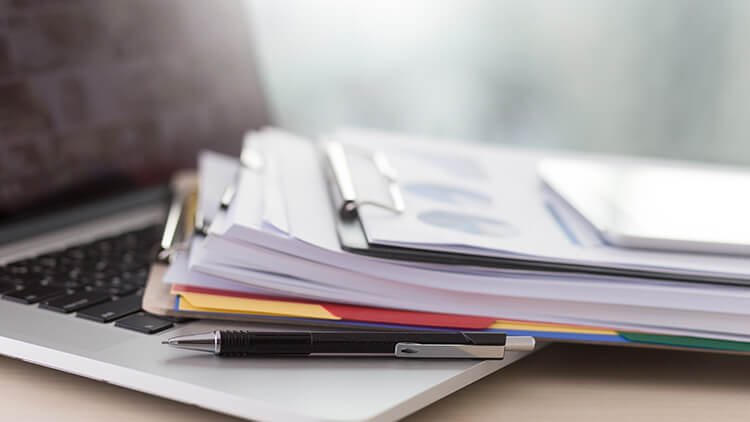 In comparison with other ventures, preparing documents to start a cleaning business can be easy. If you are an immigrant there are a few extra steps to complete. You can find them in our guide to starting a business in Australia for foreigners.
And here are most common questions about registration, permits and insurance.
Business Registration
In order to legally charge for your work, you should register as a business entity which means you should have:
Australian Business Number (ABN)
Almost all companies need an ABN to operate legally in Australia. ABNs are an 11-digit identifying number and they're needed for tax purposes. You can start the process from the Australian Taxation Office's website. If you have questions which are not answered on this website, we advise you to speak with a solicitor.
Business Name
In order to be eligible to register a business name, you will need an ABN or have applied for one. If you have, follow the instructions on the Australian Securities & Investment Commission's (ASIC) website to register your business name.
Business Structure
You can either choose to register as a sole trader, partnership, or a company. Consult with a solicitor to find out which is the best business structure for you. Registering as a sole trader is the cheapest and easiest way. If you're planning on working with a small team of people, this is a good business structure to start with.
To apply for the other two options is more expensive and you'll likely need a partner.
Permits and Licenses
Obtaining the right permits allows you to legally run the business you chose. And although there are some mandatory documents you should have, others are not required by law.
Regulations and Qualifications
For the most part, cleaning businesses in Australia have little to no regulation. You don't have to be a certified cleaner in order to start working as one. While this can be to your advantage, certified professionals can charge more than people without professional experience in this industry.
We suggest you research your local laws about cleaning regulations. For completing more complex jobs like carpet and upholstery cleaning we suggest you pass a course and be properly qualified for the job.
Accounting
While not a permit or a license, getting an accountant to keep things in check is our personal bonus tip. Working both on the field and running a business isn't an easy task. In order to grow your business, you will need to have a clear financial understanding. Get an accountant from the start.
Insurance
We strongly recommend taking out an insurance. A public liability insurance will cover any accidents that can occur while on the job. If you're planning on hiring cleaners you'll also need workers' compensation insurance to cover any possible mishaps.
How to manage a cleaning business?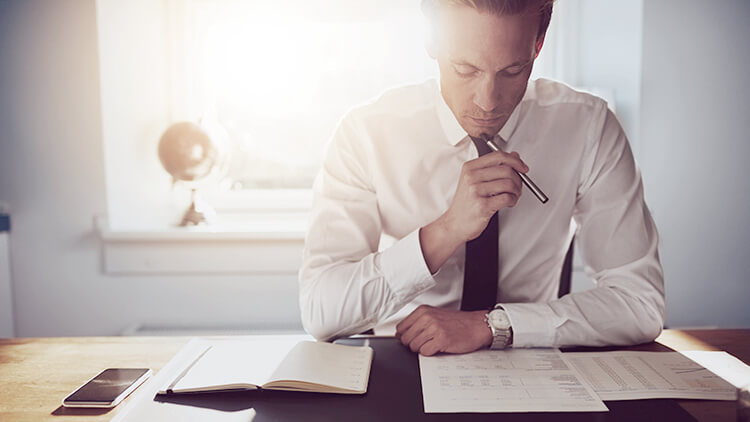 As every other business owner, you have a lot of responsibilities. Managing money, time and teams seems hard but it becomes possible with a little bit of organisation and preparation.
Finding Financial Backing
One of the upsides of this business is the small initial investment you have to make. If you're starting on your own, we suggest you use private funding. Of course, bank loans are another way to back your business venture, but there is the risk of failure and being in debt. Think twice if the small initial investment justifies a bank loan.
Another way to find financial aid and start profiting right away is to buy a franchise. The company you partner with can ease you financially.
Finding a Team
Most people start by working alone as both the business owner and the cleaner. Other people opt in to work with family members or friends. Others partner with a franchise business and with their help find more team members.
If you're searching for new team members you can do that through employment websites. Make sure to list not only the requirements but also the benefits of the job. You should look for people who are hardworking, loyal to you and respectful to the clients.
Make sure you search in all places where your business rivals do. Job listings, Facebook and LinkedIn groups are great places to search for people looking for employment in that field of work.
We suggest giving local job websites particular attention, as you can see relevant candidates that are near you. If you feel comfortable, try posting through your personal social media account. Ask for friends and family to share the word around too.
Having a reliable management software
As a new cleaning business, your survival depends on your ability to manage labour costs, prove contract fulfilment, and win new business. Although that seems like a lot to take on all at once, there are software solutions, like CleanTelligent that have designed solutions to help janitorial teams simplify janitorial management. For example, their customizable inspection software makes it easy to document the work your team did with photos and notes. The information will help your cleaners improve their accuracy, prove to your customers that you do excellent work, and then use those results to win new business.
How to charge for cleaning services?
This depends on the quality of the service, on the experience of the cleaner, on the location and on the brand recognition. If you need a starting point for the prices you can research your competitors and see the rates on their websites.
The way you charge can be by the hour, by room, or by square meters. This could be changed at any moment as it depends solely on you.
What are the most common expenses when starting your cleaning business?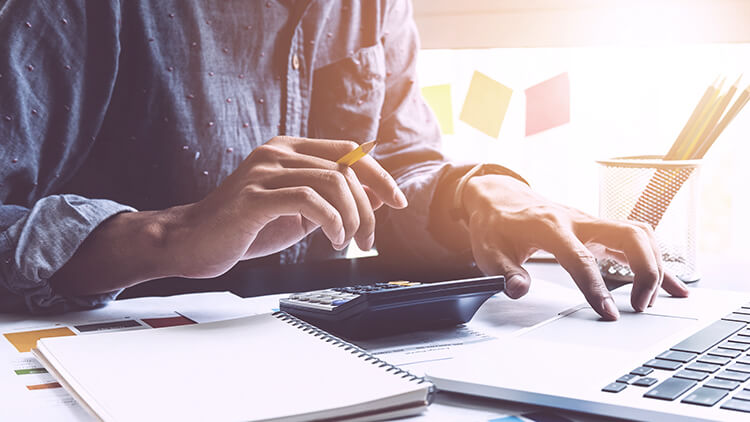 The initial investment in every business is the most substantial expense. While the registration fee, permits and licenses are essentials for every business, there are other costs that vary on the type business you're running. Here are the most common expenses when starting a cleaning business.
Equipment
Choosing the right equipment and cleaning materials depends on what services you're going to provide.
We recommend you to start with one or two basic cleaning services and work your way up. This should allow you to save money and slowly, but steadily, grow the number of services that you provide.
List of supplies and equipment you might need when starting your cleaning business:
Domestic Cleaning: Basic cleaning solutions, broom and dustpan, mop, bucket, microfiber cloths.
Carpet and Upholstery Cleaning: Carpet cleaning machine, carpet cleaning solution.
Window Cleaning: Squeegee, scraper blade, bucket, window cleaning solution; a water-fed pole.
Gutter Cleaning: Gutter cleaning machine, ladder.
Oven and Barbecue Cleaning: Degreaser, scraper blade, sponge, brush, bucket.
Tile and Grout Cleaning: Tile scrubber, Multi-surface steam vapour cleaner, heavy duty grout brush, professional floor cleaning detergent.
Stipping and Sealing: Electric floor scrub, Professional sealant remover and a professional sealant.
Honing and Polishing: Floor machine, polishing pads, professional abrasive substances.
Duct and Air Conditioner Cleaning: Ladder. For inspection: hand‑held mirror, direct‑view periscope, CCTV camera system, camera. Cleaning: brushes, blowguns, air skippers, air whips, vacuum collection device.
Vehicle
The services that you will provide will determine the type of vehicle that you will need. An ute, a cargo van, a pickup or a light truck would be sufficient for transporting.
Depending on your want and needs you can buy a brand new vehicle or a used one.
Uniforms
Uniforms are as a way for you and your team to identify as professional cleaners. While not mandatory, uniforms make you look more professional and trustworthy.
They also promote your business in an indirect way as you're wearing them before and after work.
Advertising today is vastly different than advertising 10 years ago. While newspaper ads can get you some clients, you won't get much ROI. We suggest you start with a website, which may be quite costly to make, but if done correctly can have an amazing return of investment. You can give social media a shot as well.
The downside is that you will need someone with the appropriate knowledge to do these things for you and this often is quite the big expense for small businesses. You can read our guide about advertisement techniques to gain more knowledge on the topic.
Of course, the best advertisement is the good work. Do an amazing job and you can be sure that the clients will share it with their friends and family. Simply put, the word-to-mouth advertising is the best one that you can have.
Money Saving Tips for Your Business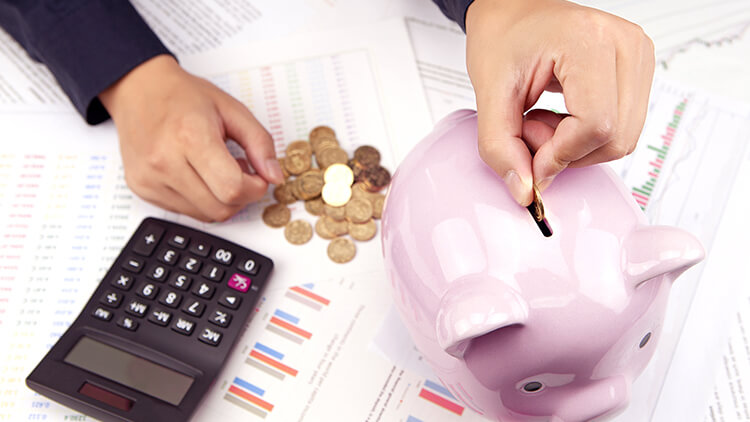 What many businesses do wrong, in the beginning, is spending a huge amount of money for things that they most likely don't need from day one.
It becomes worse when the money isn't yours, but a loan from the bank. Most companies don't survive the first five years in business and often bankrupt, leaving the owner in debt.
This is one aspect of the business that you can control and here is what you can do.
Be the business owner and the cleaner
If you're just starting out you can do the cleaning yourself. The workload won't be that much, and you won't have trouble filling in 40 hours for a full work week.
With time your business can expand but don't rush to hire cleaners right in the beginning. You will have to train them, you will have to pay them, and you will have a million other things to do in order to keep that employee happy and working for you.
Instead, invest the first months of your business growing loyal customer base that you can rely on.
Get simple uniforms
Uniforms can cost a lot to make. Often times you will need at least two or three per person. Imagine having a few employees and how many uniforms you have to purchase.
Go for simple, good looking uniforms that represent your brand. You can save a lot of money from skipping the fancy designs. You can easily change the uniforms in the future when you can afford it.
Find the best offers for equipment and vehicles
Be smart. Invest in high-quality machines that can take a beating and won't break after a month of regular use. You can even buy them second hand. Be familiar with the original price of the equipment, this will help you tremendously.
Buy only things that you're absolutely sure you need in order to improve your work. Make a thorough research before finalising the purchase. Take your time and look for the best offers. Check forums, speak with fellow cleaners, etc.
How to Find and Keep Clients?

How to find your first clients
If you're starting on your own, getting the first client is one of the hardest things to do. A lot of times friends and family are the first ones to try the service or product.
Word-to-mouth is a good method but you can't rely only on that. For starters, you can try social media advertisement and handling fliers.
Whenever you're cleaning a house leave a business card, request that if the clients are fulfilled by the cleaning they recommend to a friend, etc.
How to keep clients
Tailor your services to your clients
If you want to run a successful business you will have to adjust your work to your client's schedule and preferences. We can say they're your temporary employers as they're the ones paying you.
Providing genuinely great services
As you can imagine, there are a lot of cleaning companies your clients can choose from. In order to be noticed, you have to provide amazing services. If someone pays you $$ for a clean, they expect a $$$ service.
To exceed the client's expectations is a sure way to success.
Should You Start Your Own Cleaning Company or Buy a Cleaning Franchise?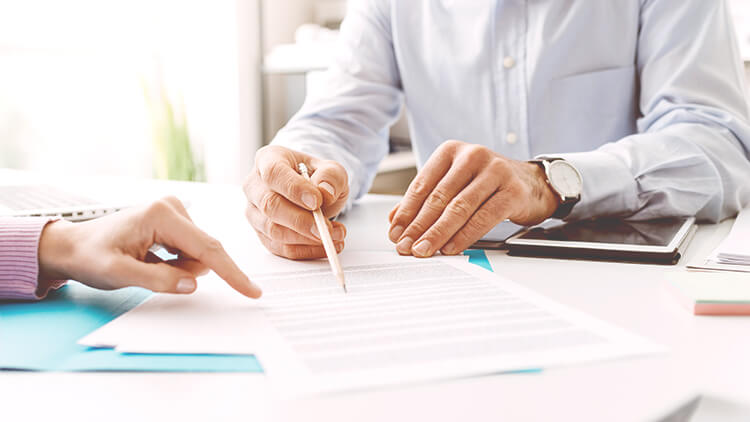 Owning an independent company and running a franchise business have some similarities. To make the best decision for yourself you need to be familiar with the pros and cons of both options.
Investing in a franchise means that you will begin working with an already established business plan, recognisable brand. Most of the training, marketing, accounting and finances will be taken care of.* All of this is in return of a franchise fee. If you want to invest in the safer option – this is for you.
Starting a company from scratch means that you will have to find your own clients, develop a business plan, fund marketing, building a website, choosing the right tools for the job and a thousand other things. And after all, you're starting with a non-recognisable name which makes things harder in every aspect. But some people are entrepreneurs by heart and risk-taking doesn't scare them.
If you're one of those people – do it. You can always opt in for a franchise in the future.
*Note that these are the benefits of Fantastic Services Franchise and might differ from other franchisors. You can offer oven cleaning, carpet cleaning, one off cleaning and virtually any other type of cleaning service. Read more about our Cleaning Franchise.
Our cleaning business for sale includes:
Guaranteed jobs per week.
Profit from day one.
Financial support.
Personalised business plan.
Schedule tailored to your needs.
Job training.
Sales training.
Marketing materials and uniforms.
Franchise consulting. Dedicated people will help you in your day-to-day jobs.
Call us on 1300 333 247 or contact us online to learn more about the procedure.