Pest Control Franchise For Sale in Australia
Long-term profitable partnership
Fast return on your investment
Guaranteed jobs from the start
Training and ongoing assistance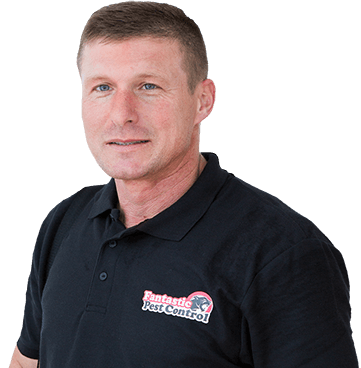 Pest Control Franchise
Fantastic Pest Control offers you a franchise business opportunity with minimum risk of investment. From day one, you will experience our innovative approach to franchising by being introduced to easy-to-use business management software systems and applications, which will allow you to operate your enterprise from anywhere. We will give you the tools to expand and grow your pest control franchise business, build your own team and enjoy the flexibility of creating a weekly schedule that suits your personal circumstances and turnover targets.
Your Pest Control Franchise Package
Become a Fantastic pest control franchise partner in Melbourne, Sydney, Perth or Brisbane!

1-man & a van
Services Inculded:
Rats & Mice Control
Insect Control
Additional Services You Can DO:
Termite Treatment
Possum Removal
Bird Control
GET IN TOUCH
What our franchise price includes
Our pest control franchise package takes care of every aspect of starting and running your own business in this field. You will be able to take advantage of various online and onsite training sessions, improve your sales and cross-selling techniques and learn about the rewarding experience of operating as part of a network of specialists who have the same goals and objectives as you.
You will also enjoy immediate business recognition due to the efforts of our talented marketing team. We will supply you with marketing materials and ensure that you benefit from all our ongoing brand awareness campaigns. In addition, you'll have access to one-to-one coaching sessions with trained and experienced franchise consultants who will guide you every step of the way.
The price also includes assistance with insurance, certification and licensing, if needs be, as well as help with getting the right equipment and products. Furthermore, we'll process job leads for you and fill your schedule with bookings in a personalised fashion to match your availability, location and skills.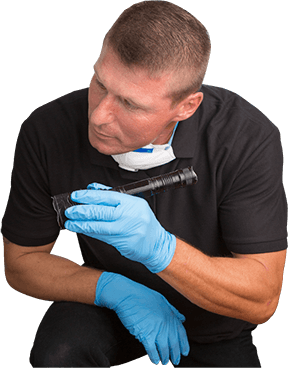 Our Pest Control Franchise Opportunities for You
The company specialises in rodent control (mice and rats), termite treatment, insect extermination, bird control and proofing, as well as possum removal services. And when you invest in our franchise, you will have the option to specialise and provide any of the services from our range, depending on your equipment and qualifications. Read below a more detailed description of our vermin removal solutions.
Rats & Mice Control
Our rodent control service is popular among both commercial and domestic clients. You will need to be experienced, qualified and certified to apply various rat and mice proofing and extermination methods with the clients' safety in mind. To provide the service, you will need to obtain all relevant licences and insurance documents, too.
Insect Control
We specialise in a wide range of insect control solutions, such as wasp, ant, cockroach, flea, dust mites, spider, moth, fly, bed bug extermination services and more. We can provide you with further information on certification and licensing procedures, upon request. We also offer additional training on product usage, practices and service standards.
Termite Treatment
To provide our highly-specialised termite control service, you need to pass the appropriate training and acquire additional certificates. Termite management specialists need to have expertise in baiting, monitoring and treatment application. The service always includes a thorough inspection of the premises.
Possum Removal
To become a possum catcher, again, you must gain the right qualifications and certifications. The marsupials are protected species, so only registered and licensed pest control technicians can legally execute the possum removal service. Harming the wild animal will result in hefty fines.
Bird Control
The company also provides Australians with bird deterrent solutions, designed to prevent flying pests from roosting and damaging their properties. You will need experience, training and general pest control certification to be able to apply specialised bird repellent devices and products.
Our franchise business opportunity is suitable for:
Established pest control business owners
By joining our family of pest control franchisees, you will benefit from secure business development and growth under a recognised brand. You will find that you have more time to focus on improving your service and increasing your turnover because we'll take care of the advertising and jobs processing side of the business for you. This also means that you will enjoy a rapid return on your investment through our effective marketing strategy and have a guaranteed client base.
Certified pest control specialists
You may be a certified pest removal expert who wants to part with their unsatisfying 9 to 5 job. Or you are an aspiring entrepreneur who has some on-the-job pest extermination experience. If that's the case, we can help you develop your business skills, improve your expertise further and obtain (upgrade) all relevant certificates. With us, you will become an independent and proud business owner, yet enjoy the benefits of working as part of the Fantastic community of dedicated professionals.
To operate a pest control franchise under our brand, you should:
Have experience on the job and the necessary certificates
Go through the required registration and licensing process
Be willing to pass through additional training courses
Invest in specialised equipment, materials and products
Endeavour to provide the highest quality of service
Commit to growing and expanding your business
Be conscientious, punctual and diligent in your duties
Be prepared to develop your sales and customer services skills
Please, contact us for more details about documents, vehicle and equipment!
Let's join forces & help people live in a pest-free environment!
Success Stories from Our Fantastic Franchisees
Read about our franchisees' experience with Fantastic Services.
Matt, Cleaning Franchise
Melbourne 2014 to present
"Three years back, I basically started from scratch. Today I've got six people work for me every day, six days a week. I do now more managing stuff. That's basically what I first envisioned before I joined it and that's exactly what happened."
Read the full story here.
Other Franchise Opportunities
The following Fantastic businesses for sale are available in all our locations:
About Fantastic Pest Control
Part of Fantastic Services Group
Fantastic Pest Control is a successful brand of Fantastic Services Group. The company serves Australian homeowners, tenants and business property proprietors in Melbourne, Sydney, Perth and Brisbane. We offer effective pest relief and management solutions against insects and rodents, as well as professional possum and bird control services. Our proven pest inspection, prevention and proofing expertise are also sought after by customers in the above locations. The Fantastic pest control franchise network is a fast-growing community of certified experts who are attracted to the business opportunities we offer in this field. Guaranteed turnover, secure investment, training and support are just some of the benefits our partners enjoy.
Melbourne
Brisbane
Sydney
Perth
Contact us and start your own pest control franchise business