Meet Us at the Franchising & Business Opportunities Expo 2017!
Fantastic Services Group, Melbourne, 26 & 27 August 2017
August 15, 2017
What?

Franchising Expo Melbourne is an annual event that takes place in four cities across Australia – Sydney, Perth, Brisbane, Melbourne. It is all about helping franchisors find new franchisees and people who are interested in buying a franchise find the most suitable business for them. What better way to do that than gathering them together and giving them the opportunity to ask and answer each other's questions?
In 2017 the Franchising Expo celebrates 30 years of helping people in Australia grow their business.
What you will get from the Franchising Expo:
Seminars;
Legal and financial advice;
Talk one-on-one with representatives of different franchises;
Business opportunities to grow your business or start a new one.
Where?
The event is going to take place at the Melbourne Exhibition Centre:
2 Clarendon Street, (Opp Crown Casino)
South Wharf Vic 3006
When?
Saturday 26 August 2017   10am – 5pm
Sunday 27 August 2017      10am – 5pm
Who?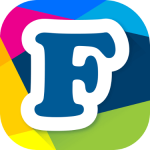 Among other Australian franchisors, Fantastic Services Group will be at stand D42 (floor plans can be found at the official website of the Expo). You will be able to meet our service director which most of you know as Max Smith. You can read an interview with him on our blog.
You can buy your ticket for the event from here.
See you there!